Ryan's baseball/flashback road trip
For my 20-year high school reunion, I'm driving across-country, watching baseball games along the way.
I'm starting out by visiting the Baseball Hall of Fame in Cooperstown, NY. From there, I'm going to Toronto, Chicago (Whitesox, stopping in Detroit on the way), St. Louis, Iowa City (no MLB there, but I'm visiting friends), then to the old homestead.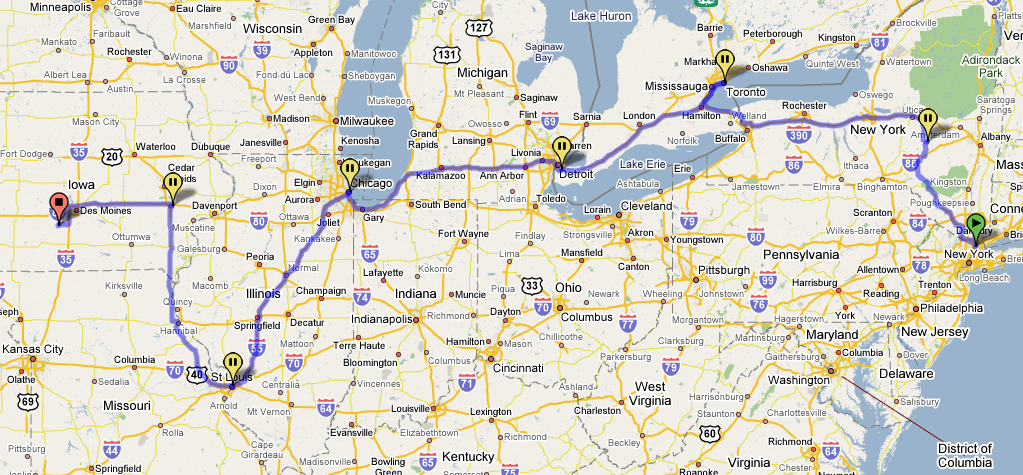 After picking up Wifey at the Des Moines airport (she's sane enough to only do half of this trip), I'll hang with my old classmates for a day or two, then chug back to greater NYC via Chicago (Maggie's never been there beyond O'Hare airport), Cleveland (Drew Carey says it rocks), and some random place in Pennsylvania with a motel.

I've never been to Skydome, New-Comiskey Park ("US Cellular Field"), or New-Busch Stadium (although I've been near the Chicago and St. Louis stadiums, just not in 'em).
I'll be driving the 1987 car back to the 1987 reunion… I've gotten it spiffed up quite a bit over the last month or two. Hopefully it'll keep running well! I have the gods of radar detection, satellite radio and GPS riding shotgun.
–ryan
Posted on July 13, 2007 at 1:16 pm

Filed in:

Dailies